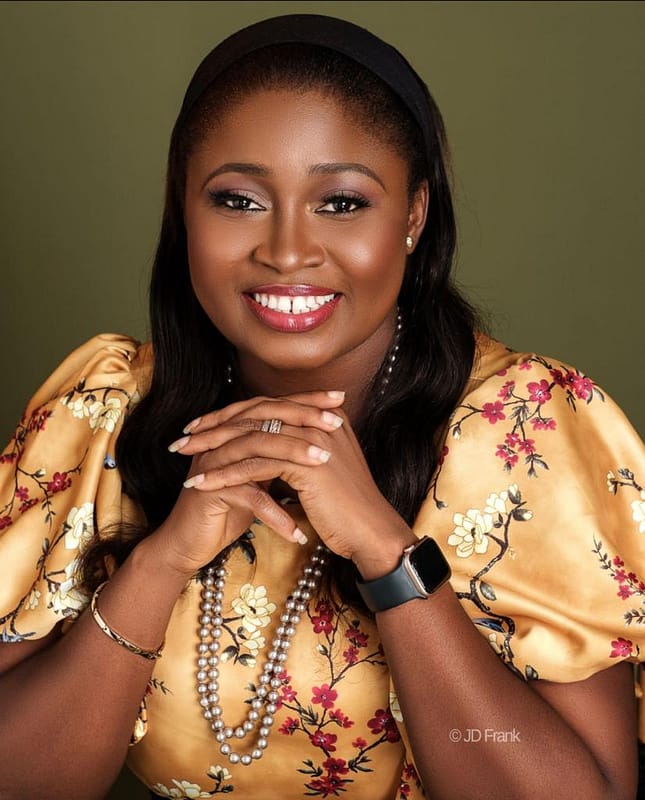 PERFECTION OF BEAUTY
Brand Story
Hi there,
I'm Olaide Okiomah, Creative Director, Victoria Hair and Skin, formerly known as OlaideSignature.
This journey started about 20years ago when I experimented with the Black Soap and Sheabutter my mother brought back to Lagos every time she visited her hometown, Saki, Oyo State, Nigeria. But it was nothing more than a mere pastime for me as I went off to pursue a career in makeup artistry and headgear styling.
Years down the line, I gave birth to a beautiful baby girl whose head had full thick and luscious natural hair. That, of course, became a big challenge, for which nothing I knew provided a solution.
Hairstylists constantly refused to deal with us because my daughter cried and dreaded hair days.
Frustration set in, and I soon gave in! I decided to relax her hair, but the relaxer had no effect because of the texture of her hair. At this point, I decided to find a natural solution to managing her hair. We've been at it for about 3years now, and I can say we've improved a lot from when we first started.
After my delivery experience, I suffered from Melasma, and my skin lost its natural, healthy glow. I also suffered postpartum hair loss. (The things no one tells us). It was very frustrating as everything I did to get my hair and skin back proved abortive. I decided to try my hands on Natural/homemade recipes and started with the basic skincare lessons I learned from my mom.
I started using Nigerian Black soap and Shea butter, and my skin started getting better. I wondered how many mothers were going through the experience I had and were eager to feel confident in themselves while enjoying the joy of motherhood.
The more I experienced the wonders of the Nigerian Black soap and other naturally derived ingredients, the more curious I became about skin and hair product formulation. I enrolled in a Formulation school and bagged a Diploma in Skincare and Haircare Formulation.
Our first set of products was Body Wash made from Black soap, the BodyButter and Hair Butter made from Sheabutter. I sent samples to family and friends, who happily came back with great reviews. Then, I knew I had to do more.
"Everyone has Skin," I said to myself, and we created several products across all demographics to include babies, children, men and women.
Victoria Hair&Skin has a line of products that caters to all needs. Our products include shampoo, beard butter, body wash, scrubs, conditioners, glow oil, hair and body butter etc.
We have constantly delivered on our promise to give value and restore confidence to our clients through our wide range of products. It's a pleasure to perfect your beauty.